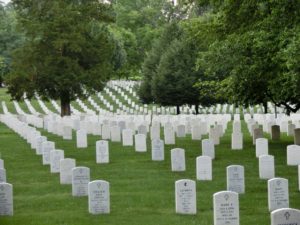 In 2018, we posted a blog entry addressing that, well over a decade past Hurricane Katrina, Veterans' claims were still hampered by mistakes made by local VA offices in the months and years following the disaster. The prior post discussed that Louisiana Veterans who filed claims between 2005 and 2012, or those whose claims were in the evidentiary phase at the New Orleans Regional Office, faced myriad problems including unadjudicated claims, ratings mistakes, and failure to retain and consider medical records, examinations and lay statements, among other issues.
Recently, our client (the surviving spouse of a Vietnam Veteran) appealed to the Court of Appeals of Veterans' Claims, arguing that her claim for DIC benefits (where a Veteran dies due to a service-related injury or illness, their widow/surviving spouse receives a monthly benefit for life) was still an "open" claim due to the Board's failure to properly mail the decision to the Veteran's prior attorney in the months after Katrina.  As the Veteran passed away twenty years ago, the Court's  finding that the post-Katrina mailing did not satisfy the presumption of regularity, and the Board's eventual finding that the DIC claim remained open and pending going back to the Veteran's date of death, could lead to the grant of nearly two decades of back benefits.
The decision highlights the importance of a claimant continuing to appeal at every step of a claim, and not permitting the "claim stream" to expire.  Moreover, it highlights the importance of having an experienced Veterans' attorney reviewing claims and beginning advocacy as soon as possible.  In the case of the surviving spouse, her CAVC appeal was favorably resolved less than one year after she retained our office, and thus a claim process spanning two decades turned squarely in the widow's favor in a matter of months  due to involvement of experienced counsel.
If you need to appeal a legacy claim going back to the time of Hurricane Katrina (or even prior to Katrina),  call (504) 235-4075 to speak to an attorney today.